If a website is not optimized for search engines, it is not worth to be it at all!.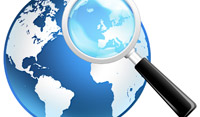 The purpose of a business to launch a website is to find opportunities from unknown quarters of the world,
beyond boundaries. If the website doesn't show on a search engine when a visitor is looking for a business it
represents, then it is only as good as a printed paper brochure.
The process of making a website appear on the first page of a search result is widely known as search engine optimization.
It is a very intrique art that needs thorough understanding of the search engines behaviour and keeping track of the ever changing algorithm of the search engine bots. Continously working on SEO techniques and staying updated through the various online resources could make someone knowledgeable in this art.
Why an ethical pro should be engaged ?
In the process of optimizing websites for target keywords, one should be well aware of what a search engine will appreciate & what it will not. A quack without any idea of this could only make things worse for the website by getting it banned or sending it to the sandbox, which means the website is penalized by the search engine for not adopting fair practices in optimization.
What are fair SEO practices ?
Content is the king. Original and optimized content is the key. The landing page content should be written specifically for the purpose of the website and should not be lifted from the web which will be eventually found out by search engines and penalized as plagiarism. There should not be any keyword stuffing on the web pages which search engine bots doesn't appreciate. Using softwares to submit websites to directories, using content spinners for copied content, invisible texts, doorway pages etc., could lead to getting the website banned. "Slow and steady wins the race" aptly applies in promoting websites. Any shortcuts practices or back hand methods to reach the top will be short lived. The fair practice of optimizing websites for target keywords by creating backlinks from proprietary content on high PR websites are called white hat techniques. Any other means of achieving high rank through link farms, invisible links, fake news, ads only pages etc., are a few of the black hat techniques. Though adopting black hat techniques might gain the website a higher rank instantly, the website poses a risk of being penalized by search engines in the long run.
Most of the business owners are not aware if their SEO pro is adopting only white hat techniques. To show instant results, many of the so called SEO pro's practice unethical strategies which would directly result in pulling down the website as well as the business behind it.
Our SEO strategies
Our SEO responsibility starts right from choosing an optimized domain name also known as url cannonization. A better URL is the one that incorporates the website keywords in it. So it is always better to discuss with a SEO pro even before choosing a domain name.
On-site optimization
Optimized landing page design both functionally & aesthetically
Selecting target keywords
Creating original home page content in a professional manner
Page title
Meta keywords
Meta description
Links on home page
Sitemap
Off-site optimization
Article submissions
Commenting on forums
Blog posting
Social networking & Bookmarking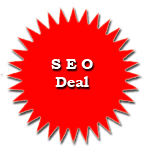 Apart from the regular methodologies, we apply our experience and knowledge we have acquired over the years in
closely following the behavioural changes of the search engines and their algorithms and also the shift in the weightage
given to specific techniques.
To know how we could take your website to the first page on google, yahoo, bing & msn, get to us now !