Our data entry services span across a wide range of industries. We have been supporting various businesses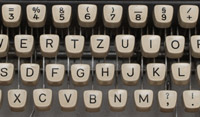 with our data entry and data management tasks. We are able to deliver high quality and a high level of accuracy
to our clients consistently with our time tested production process and quality control systems.
We handle the following data entry tasks:
Data keying into online forums
Data extraction from scanned images and web pages
Form filling
Forms processing
Data migration to databases
Data sorting - Duplicate data deletion, hierarchical sorting etc.,
Contact data extraction from online and offline directories
Data digitization of books and other hard copies
Quickbooks entry
Medical records entry (EMR)
Product uploading into ecommerce websites
Populating databases
We manage business data to collect, collate and generate reports in client's required formats. We could manage data on your custom built application also. We posses vast experience in the following data managing tasks:
Products management on Amazon and ebay stores
Customer database management
Survey data management
GPS data management for fleet & transportation companies
Periodic reports compilation from continously updating databases
* WE ASSURE TOTAL PRIVACY AND CONFIDENTIALITY ON ALL BUSINESS DATA WE HANDLE FOR OUR CLIENTS.