Email customer support is a great solution for small businesses and startups to handle pre sales enquiry,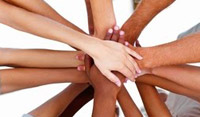 post sales, product support and trouble shooting. Due to its low costs compared to voice based support solutions,
email support is widely adopted.
We handle email based customer support and live chat helpdesks. We have handled customer support for
subscription services, technology products and online services. After thorough understanding of clients products
and services we handle support with canned replies as well as custom support replies. We work on most of the
popular support desk applications as well as custom built programs.
Email based support at 4 hour turn around time
24x7 Live chat support
Simple and straight usage of language yet sounding professional
Well trained and experienced support operators
Competitive pricing providing value for money
* WE DO NOT HANDLE VOICE BASED CUSTOMER SUPPORT FOR NOW.